Product Details
Highlights
Shattering Echeveria (E. diffractens) (Kimnach & Lau): Purple to pink rosette native to cliffsodes of Veracruz, Mexico. The Latin name "diffractens" means "breaking into pieces" or "shattering" in reference to the easily detached leaves, which helps the plant propagate itself. It's this tendency that gives this species the common name Shattering Echeveria.
Find a larger, 3.5" pot of this variety here.
FRAGILE BLOOM STOCK - Petals fall off with the slightest touch. Full blooms on left, blooms after contact on right.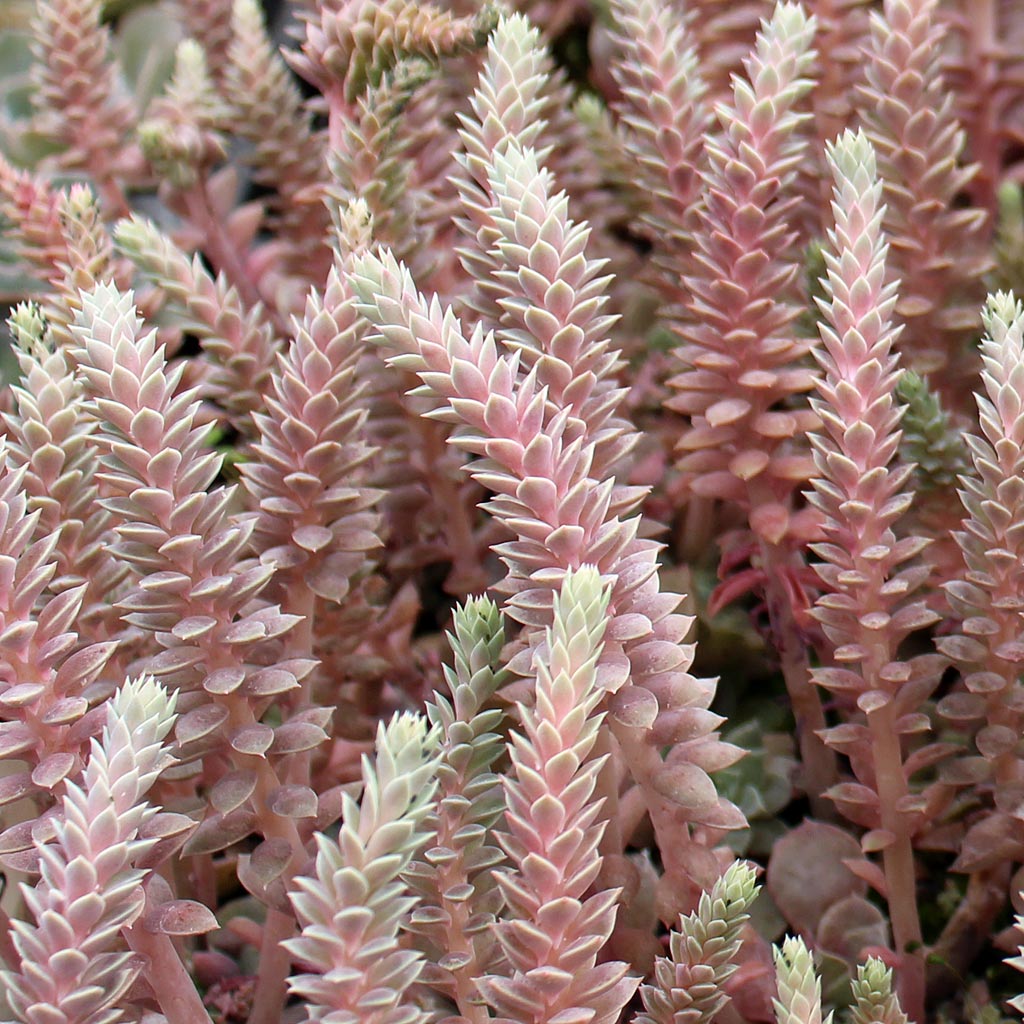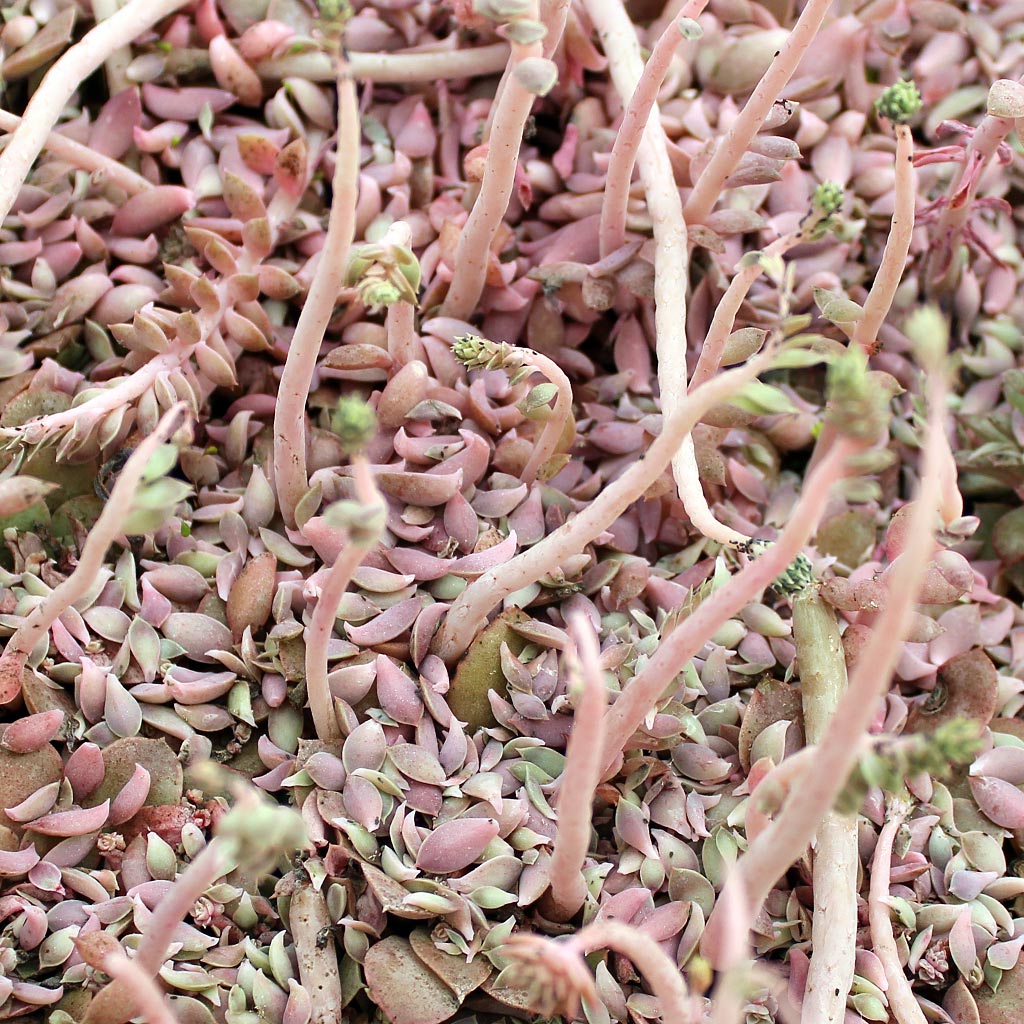 Echeveria need bright sunlight to maintain their colors and compact rosette form. They will not survive a hard frost, but if there is a risk of freezing temperatures they can be brought indoors to grow on a sunny window sill or under a grow light.
Like most succulents, they need great drainage and infrequent water to prevent rot. Pick containers with drainage holes and use well-draining cactus and succulent soil with 50% to 70% mineral grit such as coarse sand, pumice, or perlite. Water deeply enough for water to run out the drainage hole, then wait for the soil to fully dry before watering again.
Also known as "Mexican Hens & Chicks", Echeveria can produce new offsets or "chicks" around the base of the mother plant. These chicks can be left to form a tidy cluster or removed and transplanted. Additionally, Echeveria can be propagated from stem cuttings or mature leaves. Look to our Succulent Cuttings Guide for more information.
Recommended Light Conditions
Recommended Light Conditions